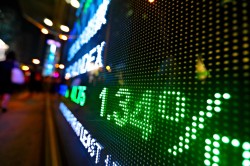 Phoenix Spree Deutschland Ltd (LON:PSDL) declared a dividend on Tuesday, September 15th, Upcoming.Co.Uk reports. Investors of record on Thursday, September 24th will be paid a dividend of €0.02 ($0.03) per share on Friday, October 16th. This represents a yield of 0.67%. The ex-dividend date of this dividend is Thursday, September 24th. The official announcement can be accessed at this link.
Shares of PSDL opened at GBX 325 ($4.25) on Wednesday. The company has a market capitalization of $316.15 million and a PE ratio of 14.84. Phoenix Spree Deutschland has a one year low of GBX 3.04 ($0.04) and a one year high of GBX 331 ($4.33). The company has a debt-to-equity ratio of 49.11, a current ratio of 1.88 and a quick ratio of 1.49. The company's fifty day moving average price is GBX 303.93 and its 200 day moving average price is GBX 281.40.
In other news, insider Quentin Spicer bought 8,000 shares of the company's stock in a transaction that occurred on Tuesday, September 15th. The shares were purchased at an average price of GBX 316 ($4.13) per share, for a total transaction of £25,280 ($33,032.80).
About Phoenix Spree Deutschland
Phoenix Spree Deutschland Ltd. specializes it's investments in mid-market. It prefers to invests in residential, commercial and apartment buildings. The fund focuses on Germany, particularly Berlin.
Read More: Initial Coin Offering (ICO)
Receive News & Ratings for Phoenix Spree Deutschland Daily - Enter your email address below to receive a concise daily summary of the latest news and analysts' ratings for Phoenix Spree Deutschland and related companies with MarketBeat.com's FREE daily email newsletter.