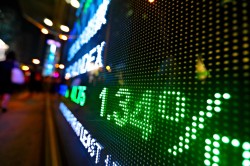 XPEL (NASDAQ:XPEL) has been assigned an average broker rating score of 1.00 (Strong Buy) from the two brokers that provide coverage for the stock, Zacks Investment Research reports. Two equities research analysts have rated the stock with a strong buy recommendation.
Brokers have set a one year consensus price target of $16.00 for the company and are anticipating that the company will post $0.05 earnings per share for the current quarter, according to Zacks. Zacks has also assigned XPEL an industry rank of 148 out of 254 based on the ratings given to its competitors.
Separately, B. Riley reduced their price objective on shares of XPEL from $18.00 to $17.00 and set a "buy" rating on the stock in a research note on Friday, May 15th.
NASDAQ XPEL
traded down $0.17 during trading on Wednesday, reaching $14.93. The company's stock had a trading volume of 140,900 shares, compared to its average volume of 216,582. The company has a debt-to-equity ratio of 0.32, a quick ratio of 1.65 and a current ratio of 2.93. The firm has a market cap of $430.99 million and a price-to-earnings ratio of 29.86. XPEL has a twelve month low of $4.60 and a twelve month high of $18.05. The business's fifty day moving average price is $12.70 and its 200-day moving average price is $13.66.
XPEL (NASDAQ:XPEL) last posted its quarterly earnings data on Thursday, May 14th. The company reported $0.06 EPS for the quarter, meeting analysts' consensus estimates of $0.06. XPEL had a net margin of 10.28% and a return on equity of 45.91%. The company had revenue of $28.39 million for the quarter, compared to analyst estimates of $25.32 million. As a group, sell-side analysts forecast that XPEL will post 0.36 EPS for the current fiscal year.
Several institutional investors have recently bought and sold shares of XPEL. UBS Group AG grew its stake in shares of XPEL by 705.9% in the 4th quarter. UBS Group AG now owns 2,055 shares of the company's stock worth $30,000 after purchasing an additional 1,800 shares during the last quarter. Simplex Trading LLC acquired a new stake in shares of XPEL during the first quarter worth approximately $26,000. Citigroup Inc. lifted its stake in XPEL by 157.2% in the first quarter. Citigroup Inc. now owns 3,354 shares of the company's stock valued at $34,000 after acquiring an additional 2,050 shares during the last quarter. Advisor Group Holdings Inc. acquired a new stake in XPEL in the first quarter valued at approximately $92,000. Finally, Driehaus Capital Management LLC acquired a new stake in XPEL in the fourth quarter valued at approximately $161,000. Institutional investors own 17.22% of the company's stock.
About XPEL
XPEL, Inc manufactures, sells, distributes, and installs after-market automotive products in the United States, Canada, the United Kingdom, and the Netherlands. The company offers paint protection films; headlight protection; automotive window films; and plotters. It also provides apparel, merchandise, aftercare products, paint protection films, microfiber products, install tools, and paint protection film install tolls through online.
Read More: What is a management fee?
Get a free copy of the Zacks research report on XPEL (XPEL)
For more information about research offerings from Zacks Investment Research, visit Zacks.com
Receive News & Ratings for XPEL Daily - Enter your email address below to receive a concise daily summary of the latest news and analysts' ratings for XPEL and related companies with MarketBeat.com's FREE daily email newsletter.