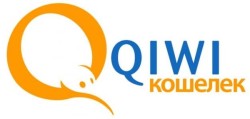 Qiwi (NASDAQ:QIWI) announced its quarterly earnings data on Wednesday. The credit services provider reported $28.12 earnings per share (EPS) for the quarter, missing analysts' consensus estimates of $34.48 by ($6.36), Yahoo Finance reports. Qiwi had a net margin of 12.39% and a return on equity of 23.62%. The business had revenue of $80.50 million during the quarter, compared to the consensus estimate of $72.30 million. Qiwi updated its FY 2020
Pre-Market guidance to EPS.
QIWI opened at $13.68 on Friday. The firm's fifty day moving average is $12.24 and its two-hundred day moving average is $16.73. The company has a debt-to-equity ratio of 0.09, a quick ratio of 1.23 and a current ratio of 1.23. The firm has a market cap of $832.93 million, a PE ratio of 11.21 and a beta of 1.27. Qiwi has a twelve month low of $8.62 and a twelve month high of $25.25.
QIWI has been the topic of a number of recent research reports. JPMorgan Chase & Co. raised their price objective on shares of Qiwi from $18.00 to $19.00 and gave the company an "overweight" rating in a research note on Thursday. ValuEngine raised shares of Qiwi from a "strong sell" rating to a "sell" rating in a research note on Tuesday. Zacks Investment Research cut shares of Qiwi from a "hold" rating to a "sell" rating in a research note on Wednesday, April 29th. Finally, BidaskClub cut shares of Qiwi from a "buy" rating to a "hold" rating in a research note on Thursday, March 12th. Two equities research analysts have rated the stock with a sell rating, two have assigned a hold rating and two have assigned a buy rating to the company. The stock presently has a consensus rating of "Hold" and a consensus target price of $22.00.
About Qiwi
Qiwi plc, together with its subsidiaries, operates electronic online payment systems primarily in the Russian Federation, Kazakhstan, Moldova, Belarus, Romania, the United Arab Emirates, and internationally. The company offers payment services across online, mobile, and physical channels through a network of approximately 109,000 kiosks and 43,000 terminals that run its proprietary software.
Recommended Story: Basic Economics creates winners and losers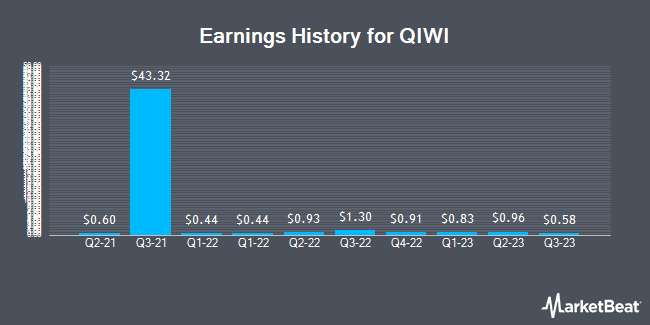 Receive News & Ratings for Qiwi Daily - Enter your email address below to receive a concise daily summary of the latest news and analysts' ratings for Qiwi and related companies with MarketBeat.com's FREE daily email newsletter.