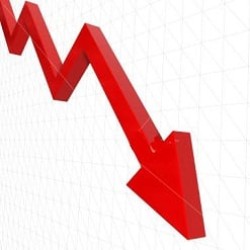 Eight Capital lowered shares of Zenabis Global (OTCMKTS:ZBISF) to a hold rating in a research report sent to investors on Friday morning, TipRanks reports. Eight Capital currently has $0.15 price objective on the stock.
Shares of ZBISF stock traded down $0.02 during mid-day trading on Friday, reaching $0.15. The company's stock had a trading volume of 267,046 shares, compared to its average volume of 86,071. Zenabis Global has a 12-month low of $0.02 and a 12-month high of $3.04.
Zenabis Global Company Profile
Zenabis Global Inc engages in the cultivation and sale of medical and recreational cannabis in Canada and internationally. The company provides its products primarily under the Zenabis and Namaste brands. It owns 3.5 million square feet of available production space in British Columbia, New Brunswick, and Nova Scotia.
Read More: How to use beta for portfolio diversification
Receive News & Ratings for Zenabis Global Daily - Enter your email address below to receive a concise daily summary of the latest news and analysts' ratings for Zenabis Global and related companies with MarketBeat.com's FREE daily email newsletter.