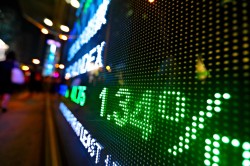 UBS Group lowered shares of Grupo Mexico (OTCMKTS:GMBXF) from a buy rating to a neutral rating in a research note released on Thursday morning, The Fly reports.
Separately, Citigroup raised Grupo Mexico from a neutral rating to a buy rating in a research report on Tuesday, February 19th.
Shares of GMBXF traded up $0.08 during mid-day trading on Thursday, reaching $2.85. The company had a trading volume of 40,500 shares, compared to its average volume of 14,609. Grupo Mexico has a 52 week low of $1.87 and a 52 week high of $3.15.
About Grupo Mexico
Grupo México, SAB. de C.V. engages in the copper production, rail transportation, and infrastructure businesses worldwide. The company's Mining division is involved in the exploration, exploitation, and obtaining of minerals, metals, and other byproducts, including copper, silver, molybdenum, zinc, sulfuric acid, gold, selenium, and lead.
Featured Article: Discover Your Risk Tolerance


Receive News & Ratings for Grupo Mexico Daily - Enter your email address below to receive a concise daily summary of the latest news and analysts' ratings for Grupo Mexico and related companies with MarketBeat.com's FREE daily email newsletter.