Tandy Leather Factory, Inc. (NASDAQ:TLF) CEO Janet A. Carr acquired 8,800 shares of Tandy Leather Factory stock in a transaction dated Wednesday, March 13th. The stock was purchased at an average cost of $5.70 per share, for a total transaction of $50,160.00. Following the completion of the purchase, the chief executive officer now directly owns 8,800 shares in the company, valued at $50,160. The acquisition was disclosed in a document filed with the SEC, which is available at this link.
Shares of NASDAQ TLF traded up $0.12 during midday trading on Thursday, hitting $6.22. The stock had a trading volume of 301 shares, compared to its average volume of 13,293. The firm has a market capitalization of $57.01 million, a P/E ratio of 12.84 and a beta of 0.48. Tandy Leather Factory, Inc. has a 1-year low of $5.26 and a 1-year high of $8.05. The company has a debt-to-equity ratio of 0.14, a current ratio of 8.71 and a quick ratio of 3.16.
Separately, ValuEngine lowered Tandy Leather Factory from a "hold" rating to a "sell" rating in a research note on Wednesday, February 13th.
An institutional investor recently raised its position in Tandy Leather Factory stock. Ancora Advisors LLC increased its stake in shares of Tandy Leather Factory, Inc. (NASDAQ:TLF) by 43.1% during the 3rd quarter, according to its most recent filing with the SEC. The institutional investor owned 56,688 shares of the textile maker's stock after acquiring an additional 17,079 shares during the period. Ancora Advisors LLC owned approximately 0.62% of Tandy Leather Factory worth $417,000 at the end of the most recent reporting period. Institutional investors and hedge funds own 51.82% of the company's stock.
ILLEGAL ACTIVITY WARNING: "Insider Buying: Tandy Leather Factory, Inc. (TLF) CEO Buys 8,800 Shares of Stock" was first published by Week Herald and is the property of of Week Herald. If you are accessing this article on another publication, it was illegally stolen and reposted in violation of United States & international trademark & copyright legislation. The correct version of this article can be read at https://weekherald.com/2019/03/14/insider-buying-tandy-leather-factory-inc-tlf-ceo-buys-8800-shares-of-stock.html.
Tandy Leather Factory Company Profile
Tandy Leather Factory, Inc operates as a retailer and wholesale distributor of a range of leather and leathercraft related items. It operates through two segments, North America and International. The company offers leather, quality tools, hardware, accessories, liquids, lace, kits, open workbenches, and teaching materials.
See Also: Does the discount rate affect the economy?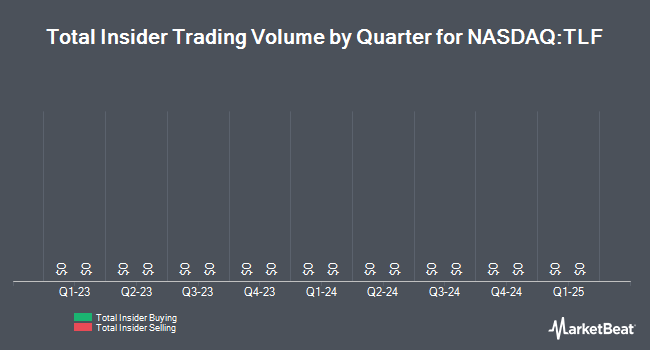 Receive News & Ratings for Tandy Leather Factory Daily - Enter your email address below to receive a concise daily summary of the latest news and analysts' ratings for Tandy Leather Factory and related companies with MarketBeat.com's FREE daily email newsletter.