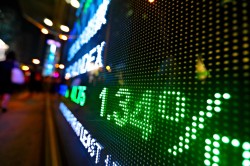 BidaskClub upgraded shares of BG Staffing (NASDAQ:BGSF) from a hold rating to a buy rating in a report published on Friday.
Separately, Taglich Brothers reissued a speculative buy rating on shares of BG Staffing in a research report on Tuesday, November 6th.
Shares of BGSF opened at $26.50 on Friday. BG Staffing has a twelve month low of $16.14 and a twelve month high of $29.59.
About BG Staffing
BG Staffing, Inc provides temporary staffing services in the United States. It operates in three segments: Multifamily, Professional, and Commercial. The Multifamily segment offers temporary front office and maintenance personnel to the various apartment communities. The Professional segment provides skilled temporary IT professionals with expertise in SAP, Workday, Olik View, Hyperion, Oracle, project management, and other IT staffing skills, as well as finance, accounting, and related support personnel.
Featured Story: SEC Filing
Receive News & Ratings for BG Staffing Daily - Enter your email address below to receive a concise daily summary of the latest news and analysts' ratings for BG Staffing and related companies with MarketBeat.com's FREE daily email newsletter.