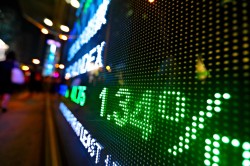 Wall Street analysts expect that OptimizeRx Corp. (NYSE:OPRX) will post sales of $5.88 million for the current quarter, according to Zacks Investment Research. Two analysts have made estimates for OptimizeRx's earnings, with estimates ranging from $5.55 million to $6.21 million. OptimizeRx reported sales of $4.01 million during the same quarter last year, which would suggest a positive year-over-year growth rate of 46.6%. The business is expected to issue its next earnings results on Tuesday, February 26th.
According to Zacks, analysts expect that OptimizeRx will report full year sales of $20.51 million for the current financial year, with estimates ranging from $20.18 million to $20.84 million. For the next financial year, analysts expect that the company will report sales of $28.96 million, with estimates ranging from $28.55 million to $29.38 million. Zacks' sales calculations are a mean average based on a survey of sell-side research analysts that that provide coverage for OptimizeRx.
Shares of OPRX stock opened at $9.54 on Friday. OptimizeRx has a 12-month low of $2.30 and a 12-month high of $18.39.
OptimizeRx Company Profile
OptimizeRx Corporation provides digital health messaging to the pharmaceutical industry. The company offers a direct channel for pharmaceutical companies to communicate with healthcare providers. Its products and applications include financial messaging, a virtual patient support center that allows doctors and staff to access sample vouchers, co-pay coupons, and other patient support through their EMR and/or e-Prescribe systems to search, print, or electronically dispense directly to patients, as well as a network of pharmacies; and brand messaging services, such as various brand awareness and clinical messaging services consisting of brand awareness messages, reminder ads, clinical messages, and unbranded messages that could be targeted by specialty, diagnostic code, and other criteria.
Featured Story: How Do Tariffs Affect Trade Balances?
Get a free copy of the Zacks research report on OptimizeRx (OPRX)
For more information about research offerings from Zacks Investment Research, visit Zacks.com
Receive News & Ratings for OptimizeRx Daily - Enter your email address below to receive a concise daily summary of the latest news and analysts' ratings for OptimizeRx and related companies with MarketBeat.com's FREE daily email newsletter.