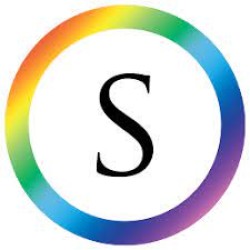 Exchange Income (TSE:EIF)'s stock had its "buy" rating reissued by equities research analysts at Cormark in a report released on Tuesday. They presently have a C$39.00 target price on the stock. Cormark's price objective would indicate a potential upside of 44.98% from the company's previous close.
Separately, TD Securities cut their price target on Exchange Income from C$48.00 to C$45.00 and set a "buy" rating on the stock in a report on Monday, November 12th. Two equities research analysts have rated the stock with a hold rating and four have given a buy rating to the stock. The company has an average rating of "Buy" and a consensus price target of C$41.42.
Shares of TSE EIF opened at C$26.90 on Tuesday. The company has a current ratio of 2.32, a quick ratio of 1.26 and a debt-to-equity ratio of 160.41. Exchange Income has a 1-year low of C$25.58 and a 1-year high of C$35.74.
Exchange Income (TSE:EIF) last issued its quarterly earnings results on Thursday, November 8th. The company reported C$0.94 earnings per share for the quarter, topping the Thomson Reuters' consensus estimate of C$0.88 by C$0.06. The company had revenue of C$308.18 million for the quarter, compared to analysts' expectations of C$300.38 million. Sell-side analysts expect that Exchange Income will post 3.24000034066289 earnings per share for the current year.
In related news, Director Edward Warkentin purchased 3,554 shares of the business's stock in a transaction on Wednesday, December 12th. The shares were bought at an average price of C$27.95 per share, for a total transaction of C$99,334.30.
About Exchange Income
Exchange Income Corporation engages in aerospace and aviation services and equipment, and manufacturing businesses worldwide. It operates through two segments, Aerospace & Aviation, and Manufacturing. The Aerospace & Aviation segment scheduled airline and charter services, and emergency medical services to communities located in Manitoba, Ontario, and Nunavut; and scheduled airline and charter service in Newfoundland and Labrador, Quebec, New Brunswick, and Nova Scotia.
Featured Article: What are different types of coverage ratios?
Receive News & Ratings for Exchange Income Daily - Enter your email address below to receive a concise daily summary of the latest news and analysts' ratings for Exchange Income and related companies with MarketBeat.com's FREE daily email newsletter.