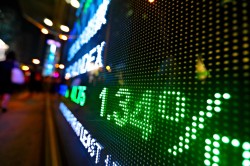 S. Muoio & CO. LLC reduced its stake in Network-1 Technologies Inc (NYSEAMERICAN:NTIP) by 8.6% during the 3rd quarter, according to its most recent 13F filing with the Securities & Exchange Commission. The fund owned 514,367 shares of the company's stock after selling 48,541 shares during the period. S. Muoio & CO. LLC owned 2.16% of Network-1 Technologies worth $1,389,000 at the end of the most recent quarter.
Separately, Cannell Capital LLC boosted its position in shares of Network-1 Technologies by 18.8% in the 2nd quarter. Cannell Capital LLC now owns 651,723 shares of the company's stock worth $2,020,000 after purchasing an additional 103,162 shares during the last quarter.
Network-1 Technologies stock traded down $0.01 during mid-day trading on Wednesday, hitting $2.65. 1,363 shares of the company's stock were exchanged, compared to its average volume of 43,996. Network-1 Technologies Inc has a fifty-two week low of $2.25 and a fifty-two week high of $3.95.
Network-1 Technologies (NYSEAMERICAN:NTIP) last issued its quarterly earnings results on Monday, August 13th. The company reported ($0.02) EPS for the quarter. The company had revenue of $0.47 million for the quarter.
ILLEGAL ACTIVITY WARNING: "S. Muoio & CO. LLC Sells 48,541 Shares of Network-1 Technologies Inc (NTIP)" was first published by Week Herald and is the sole property of of Week Herald. If you are viewing this story on another publication, it was copied illegally and reposted in violation of U.S. & international trademark and copyright laws. The legal version of this story can be viewed at https://weekherald.com/2018/11/14/s-muoio-co-llc-sells-48541-shares-of-network-1-technologies-inc-ntip.html.
Network-1 Technologies Profile
Network-1 Technologies, Inc develops, licenses, and protects intellectual property assets. The company owns 51 patents, including the remote power patent covering the delivery of power over Ethernet cables for the purpose of remotely powering network devices, such as wireless access ports, IP phones, and network based cameras; and the Mirror Worlds patent portfolio relating to foundational technologies that enable unified search and indexing, displaying, and archiving of documents in a computer system.
See Also: Diversification Important in Investing
Want to see what other hedge funds are holding NTIP? Visit HoldingsChannel.com to get the latest 13F filings and insider trades for Network-1 Technologies Inc (NYSEAMERICAN:NTIP).
Receive News & Ratings for Network-1 Technologies Daily - Enter your email address below to receive a concise daily summary of the latest news and analysts' ratings for Network-1 Technologies and related companies with MarketBeat.com's FREE daily email newsletter.