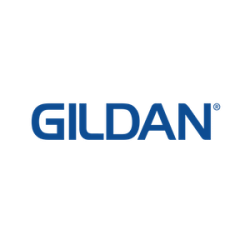 Gildan Activewear Inc (TSE:GIL) (NYSE:GIL) reached a new 52-week high during trading on Thursday . The stock traded as high as C$42.13 and last traded at C$42.10, with a volume of 193234 shares. The stock had previously closed at C$41.51.
Several equities research analysts have commented on the company. Desjardins raised Gildan Activewear from a "hold" rating to a "buy" rating in a report on Friday, November 2nd. National Bank Financial boosted their target price on Gildan Activewear from C$43.00 to C$46.00 and gave the stock a "sector perform" rating in a report on Friday, August 3rd.
The company has a debt-to-equity ratio of 47.28, a current ratio of 5.06 and a quick ratio of 1.59.
The business also recently announced a quarterly dividend, which will be paid on Monday, December 10th. Shareholders of record on Thursday, November 15th will be issued a $0.112 dividend. This represents a $0.45 annualized dividend and a yield of 1.07%. The ex-dividend date of this dividend is Wednesday, November 14th. Gildan Activewear's dividend payout ratio (DPR) is 27.05%.
In other news, Director Michael Hoffman sold 31,878 shares of the company's stock in a transaction on Friday, November 2nd. The stock was sold at an average price of C$41.00, for a total transaction of C$1,306,998.00. Also, insider Peter Iliopoulos sold 11,000 shares of the company's stock in a transaction on Monday, November 5th. The shares were sold at an average price of C$41.41, for a total value of C$455,510.00. Over the last ninety days, insiders have sold 74,482 shares of company stock worth $3,044,682.
COPYRIGHT VIOLATION NOTICE: This piece was originally reported by Week Herald and is the property of of Week Herald. If you are reading this piece on another site, it was stolen and republished in violation of U.S. and international copyright & trademark laws. The original version of this piece can be read at https://weekherald.com/2018/11/10/gildan-activewear-gil-hits-new-1-year-high-at-42-13.html.
About Gildan Activewear (TSE:GIL)
Gildan Activewear Inc manufactures and sells a range of apparel products in the United States, Canada, Mexico, Europe, the Asia-Pacific, and Latin America. It operates in two segments, Printwear and Branded Apparel. The company manufactures and markets active wear products, including T-shirts, fleece tops and bottoms, and sport shirts under Gildan, Gildan Performance, Gildan Platinum, Gildan Hammer, Smart Basics, Comfort Colors, American Apparel, Anvil, Alstyle, Gold Toe, and Mossy Oak brands.
Further Reading: How Short Selling Works

Receive News & Ratings for Gildan Activewear Daily - Enter your email address below to receive a concise daily summary of the latest news and analysts' ratings for Gildan Activewear and related companies with MarketBeat.com's FREE daily email newsletter.