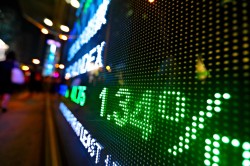 Janel Corp (OTCMKTS:JANL) CEO John D. Long acquired 2,000 shares of the business's stock in a transaction on Monday, October 29th. The stock was acquired at an average price of $12.67 per share, with a total value of $25,340.00. The purchase was disclosed in a legal filing with the SEC, which is accessible through this hyperlink.
JANL stock opened at $10.23 on Thursday. The company has a quick ratio of 0.65, a current ratio of 0.73 and a debt-to-equity ratio of 0.31. Janel Corp has a 12 month low of $7.00 and a 12 month high of $11.77.
Janel (OTCMKTS:JANL) last released its quarterly earnings data on Monday, August 13th. The company reported ($0.22) EPS for the quarter. The business had revenue of $22.50 million during the quarter. Janel had a net margin of 0.13% and a return on equity of 1.75%.
Janel Company Profile
Janel Corporation, through its subsidiaries, provides logistics services worldwide. The company's freight forwarding services include arrangement of freight forwarding by air, ocean, and ground; warehousing; destination handling; and distribution and other logistics management services. Its customs brokerage services comprise clearance of shipments through government customs regimes, such as preparing required documentation; calculating and providing for payment of duties; and other services on behalf of customers, as well as arranging required inspections and final delivery.
Further Reading: Why do companies engage in swaps?
Receive News & Ratings for Janel Daily - Enter your email address below to receive a concise daily summary of the latest news and analysts' ratings for Janel and related companies with MarketBeat.com's FREE daily email newsletter.