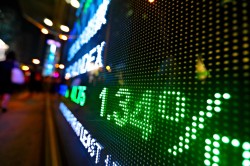 Energy Transfer (NYSE:ET) is set to post its quarterly earnings results after the market closes on Wednesday, November 7th. Analysts expect Energy Transfer to post earnings of $0.59 per share for the quarter.
Energy Transfer (NYSE:ET) last posted its quarterly earnings data on Wednesday, August 8th. The pipeline company reported $0.33 earnings per share for the quarter, missing the Thomson Reuters' consensus estimate of $0.46 by ($0.13). Energy Transfer had a net margin of 2.60% and a return on equity of 5.50%. The business had revenue of $14.12 billion for the quarter, compared to the consensus estimate of $12.67 billion. On average, analysts expect Energy Transfer to post $2 EPS for the current fiscal year and $2 EPS for the next fiscal year.
Shares of NYSE:ET traded up $0.22 during trading hours on Thursday, hitting $15.76. 2,500,399 shares of the company's stock traded hands, compared to its average volume of 11,277,734. Energy Transfer has a 52 week low of $12.80 and a 52 week high of $19.34. The company has a current ratio of 0.99, a quick ratio of 0.76 and a debt-to-equity ratio of 1.46. The firm has a market cap of $17.37 billion, a price-to-earnings ratio of 13.02 and a beta of 1.91.
The firm also recently disclosed a quarterly dividend, which will be paid on Monday, November 19th. Stockholders of record on Thursday, November 8th will be given a dividend of $0.305 per share. The ex-dividend date of this dividend is Wednesday, November 7th. This represents a $1.22 annualized dividend and a dividend yield of 7.74%. Energy Transfer's dividend payout ratio (DPR) is 100.83%.
Separately, Raymond James restated a "buy" rating and set a $20.00 price objective on shares of Energy Transfer in a research report on Thursday.
About Energy Transfer
Energy Transfer LP provides diversified energy-related services in the United States. It owns and operates approximately 7,900 miles of natural gas transportation pipelines and three natural gas storage facilities in Texas; and approximately 11,800 miles of interstate natural gas pipelines. The company sells natural gas to electric utilities, independent power plants, local distribution companies, industrial end-users, and other marketing companies.
Further Reading: Insider Trading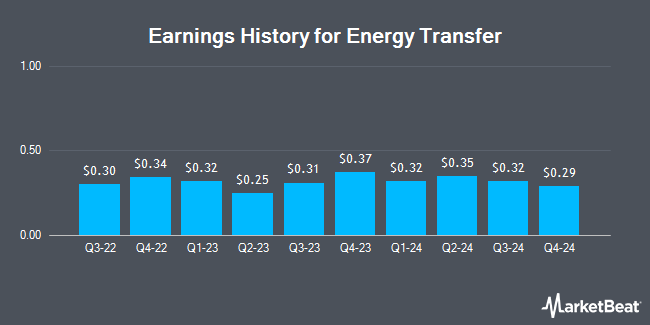 Receive News & Ratings for Energy Transfer Daily - Enter your email address below to receive a concise daily summary of the latest news and analysts' ratings for Energy Transfer and related companies with MarketBeat.com's FREE daily email newsletter.