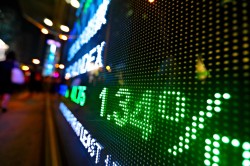 Shares of AstroNova Inc (NASDAQ:ALOT) have received a consensus broker rating score of 2.00 (Buy) from the one brokers that provide coverage for the stock, Zacks Investment Research reports. One analyst has rated the stock with a buy recommendation.
Brokers have set a 1 year consensus price target of $31.50 for the company and are forecasting that the company will post $0.13 EPS for the current quarter, according to Zacks. Zacks has also assigned AstroNova an industry rank of 193 out of 255 based on the ratings given to its competitors.
In other news, Director Harold Schofield sold 4,000 shares of the business's stock in a transaction on Wednesday, September 12th. The shares were sold at an average price of $22.13, for a total value of $88,520.00. Following the transaction, the director now owns 17,149 shares of the company's stock, valued at $379,507.37. The transaction was disclosed in a legal filing with the Securities & Exchange Commission, which is available through this link. 10.40% of the stock is currently owned by insiders.
Institutional investors and hedge funds have recently made changes to their positions in the stock. Girard Partners LTD. bought a new stake in AstroNova in the second quarter worth $211,000. Mesirow Financial Investment Management Inc. bought a new stake in AstroNova in the second quarter worth $356,000. Fondren Management LP bought a new stake in AstroNova in the second quarter worth $396,000. BlackRock Inc. increased its position in AstroNova by 37.0% in the second quarter. BlackRock Inc. now owns 22,215 shares of the business services provider's stock worth $419,000 after purchasing an additional 6,002 shares during the last quarter. Finally, Russell Investments Group Ltd. bought a new stake in AstroNova in the second quarter worth $435,000. Institutional investors own 57.44% of the company's stock.
ALOT stock opened at $18.89 on Friday. AstroNova has a one year low of $11.96 and a one year high of $23.95. The company has a current ratio of 2.63, a quick ratio of 1.39 and a debt-to-equity ratio of 0.23. The firm has a market capitalization of $133.11 million, a PE ratio of 24.67, a P/E/G ratio of 3.28 and a beta of 0.02.
AstroNova (NASDAQ:ALOT) last released its earnings results on Wednesday, August 22nd. The business services provider reported $0.17 EPS for the quarter, topping the consensus estimate of $0.13 by $0.04. AstroNova had a net margin of 3.20% and a return on equity of 8.08%. The firm had revenue of $33.81 million for the quarter. On average, equities research analysts predict that AstroNova will post 0.47 EPS for the current year.
About AstroNova
AstroNova, Inc designs, develops, manufactures, and distributes specialty printers, and data acquisition and analysis systems in the United States, Canada, Asia, Europe, Central and South America, and internationally. The company operates through two segments, Product Identification and Test & Measurement (T&M).
Recommended Story: How a Put Option Works
Get a free copy of the Zacks research report on AstroNova (ALOT)
For more information about research offerings from Zacks Investment Research, visit Zacks.com
Receive News & Ratings for AstroNova Daily - Enter your email address below to receive a concise daily summary of the latest news and analysts' ratings for AstroNova and related companies with MarketBeat.com's FREE daily email newsletter.