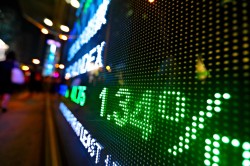 SMTC (NASDAQ:SMTX) will post its quarterly earnings results after the market closes on Tuesday, November 6th.
SMTC (NASDAQ:SMTX) last released its earnings results on Tuesday, August 7th. The technology company reported ($0.01) earnings per share (EPS) for the quarter. The company had revenue of $44.48 million during the quarter. SMTC had a negative net margin of 1.00% and a negative return on equity of 7.89%.
Shares of NASDAQ:SMTX traded up $0.15 during midday trading on Wednesday, reaching $2.85. The company had a trading volume of 25,215 shares, compared to its average volume of 27,320. The company has a quick ratio of 0.80, a current ratio of 1.26 and a debt-to-equity ratio of 0.27. SMTC has a 1-year low of $1.43 and a 1-year high of $3.18.
About SMTC
SMTC Corporation provides electronics manufacturing services worldwide. The company offers end-to-end electronics manufacturing services, including product design and engineering; printed circuit board assembly; production, enclosure, cable assembly, and precision metal fabrication; systems integration and testing; and configuration to order, build to order, and direct order fulfillment services.
Recommended Story: Technical Analysis of Stocks, How Can It Help
Receive News & Ratings for SMTC Daily - Enter your email address below to receive a concise daily summary of the latest news and analysts' ratings for SMTC and related companies with MarketBeat.com's FREE daily email newsletter.