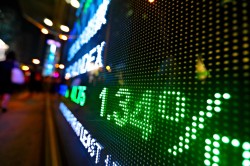 Otelco (NASDAQ:OTEL) is set to issue its quarterly earnings data after the market closes on Wednesday, November 7th.
Otelco (NASDAQ:OTEL) last posted its quarterly earnings data on Monday, August 13th. The technology company reported $0.85 EPS for the quarter. The firm had revenue of $16.89 million during the quarter. Otelco had a return on equity of 551.97% and a net margin of 20.60%.
Shares of Otelco stock opened at $16.59 on Wednesday. The firm has a market capitalization of $54.89 million, a P/E ratio of 8.18 and a beta of 0.55. The company has a quick ratio of 1.10, a current ratio of 1.35 and a debt-to-equity ratio of 12.15. Otelco has a fifty-two week low of $9.98 and a fifty-two week high of $17.75.
In other news, major shareholder Ira Sochet bought 5,228 shares of the company's stock in a transaction that occurred on Wednesday, October 24th. The stock was bought at an average price of $15.92 per share, with a total value of $83,229.76. The acquisition was disclosed in a filing with the SEC, which is accessible through
the SEC website
. Corporate insiders own 3.90% of the company's stock.
Otelco Company Profile
Otelco Inc provides a range of telecommunications services on a retail and wholesale basis. Otelco Inc, together with its subsidiaries, provides a range of telecommunication services on a retail and wholesale basis. It offers local services, including voice access lines that provide local dial tone and calling features, such as caller identification, call waiting, call forwarding, and voicemail; long distance services; billing and collection services for other carriers under contract; directory advertising services; and other telephone related services comprising leasing, selling, installing, and maintaining customer premise telecommunications equipment, as well as the publication of local telephone directories and wireline voice telephone services.
Recommended Story: How can you know how many shares are floating?
Receive News & Ratings for Otelco Daily - Enter your email address below to receive a concise daily summary of the latest news and analysts' ratings for Otelco and related companies with MarketBeat.com's FREE daily email newsletter.