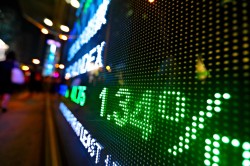 Great Panther Silver Ltd (TSE:GPR) (NYSE:GPL)'s share price reached a new 52-week low during trading on Monday . The stock traded as low as C$0.82 and last traded at C$0.89, with a volume of 29830 shares trading hands. The stock had previously closed at C$0.83.
Great Panther Silver (TSE:GPR) (NYSE:GPL) last posted its earnings results on Wednesday, August 1st. The company reported C($0.03) EPS for the quarter, missing the Thomson Reuters' consensus estimate of C($0.01) by C($0.02). The company had revenue of C$22.04 million for the quarter, compared to the consensus estimate of C$21.03 million. Great Panther Silver had a negative net margin of 11.03% and a negative return on equity of 9.39%.
Great Panther Silver Company Profile (TSE:GPR)
Great Panther Silver Limited operates as a silver mining, and precious metals producer and exploration company. The company also explores for gold, copper, lead, and zinc ores. Its exploration properties include the El Horcón, Santa Rosa, and Plomo projects in Mexico; and the Argosy project in Canada.
Featured Article: Why do companies engage in swaps?
Receive News & Ratings for Great Panther Silver Daily - Enter your email address below to receive a concise daily summary of the latest news and analysts' ratings for Great Panther Silver and related companies with MarketBeat.com's FREE daily email newsletter.