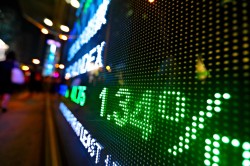 Mountview Estates plc (LON:MTVW)'s share price hit a new 52-week low on Tuesday . The stock traded as low as £100 ($130.67) and last traded at £101 ($131.97), with a volume of 249 shares changing hands. The stock had previously closed at £102 ($133.28).
About Mountview Estates (LON:MTVW)
Mountview Estates P.L.C., together with its subsidiaries, engages in the property trading and investment activities in the United Kingdom. The company operates through two segments, Core Portfolio and Residential Investments. It owns and acquires tenanted residential properties, and sells such properties when it becomes vacant.
Featured Story: How can you know how many shares are floating?
Receive News & Ratings for Mountview Estates Daily - Enter your email address below to receive a concise daily summary of the latest news and analysts' ratings for Mountview Estates and related companies with MarketBeat.com's FREE daily email newsletter.