Enzo Biochem (NYSE:ENZ) is scheduled to issue its quarterly earnings data after the market closes on Monday, October 15th.
ENZ opened at $4.05 on Friday. Enzo Biochem has a 1-year low of $3.72 and a 1-year high of $10.70.
Separately, ValuEngine raised shares of Enzo Biochem from a "sell" rating to a "hold" rating in a research note on Monday, July 16th.
About Enzo Biochem
Enzo Biochem, Inc, an integrated diagnostic bioscience company, engages in the research, development, manufacture, and marketing of diagnostic and research products based on genetic engineering, biotechnology, and molecular biology. The company operates in three segments: Clinical Labs, Life Sciences, and Therapeutics.
Recommended Story: How to Invest in Growth Stocks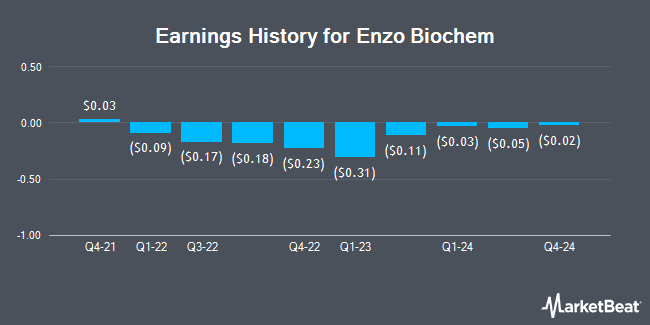 Receive News & Ratings for Enzo Biochem Daily - Enter your email address below to receive a concise daily summary of the latest news and analysts' ratings for Enzo Biochem and related companies with MarketBeat.com's FREE daily email newsletter.