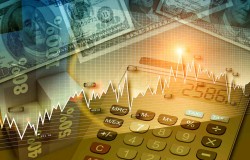 Diversified Gas & Oil PLC (LON:DGOC) insider Bradley Grafton Gray bought 12,500 shares of the company's stock in a transaction dated Thursday, October 11th. The shares were purchased at an average price of GBX 108 ($1.41) per share, with a total value of £13,500 ($17,640.14).
Shares of DGOC opened at GBX 107.50 ($1.40) on Friday. Diversified Gas & Oil PLC has a one year low of GBX 0.79 ($0.01) and a one year high of GBX 96.90 ($1.27).
The business also recently disclosed a dividend, which will be paid on Wednesday, December 19th. Shareholders of record on Thursday, November 29th will be issued a $0.03 dividend. The ex-dividend date is Thursday, November 29th. This is a positive change from Diversified Gas & Oil's previous dividend of $0.02. This represents a yield of 1.94%.
About Diversified Gas & Oil
Diversified Gas & Oil PLC engages in the production of natural gas and crude oil in the Appalachian Basin of the United States. It has interests in the oil and gas properties in Pennsylvania, Ohio, and West Virginia. The company was founded in 2001 and is headquartered in Birmingham, Alabama.
See Also: Average Daily Trade Volume – What It Means In Stock Trading
Receive News & Ratings for Diversified Gas & Oil Daily - Enter your email address below to receive a concise daily summary of the latest news and analysts' ratings for Diversified Gas & Oil and related companies with MarketBeat.com's FREE daily email newsletter.