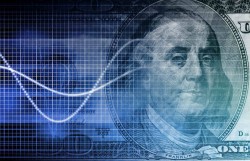 LRAD (NASDAQ:LRAD) is set to post its Q3 quarterly earnings results after the market closes on Tuesday, August 14th.
LRAD (NASDAQ:LRAD) last released its earnings results on Tuesday, May 15th. The scientific and technical instruments company reported $0.01 earnings per share for the quarter, missing the Zacks' consensus estimate of $0.02 by ($0.01). The business had revenue of $7.87 million during the quarter. LRAD had a positive return on equity of 1.22% and a negative net margin of 5.84%.
NASDAQ:LRAD opened at $2.81 on Monday. The stock has a market capitalization of $91.35 million, a PE ratio of 282.00 and a beta of 0.56. The company has a current ratio of 4.70, a quick ratio of 3.83 and a debt-to-equity ratio of 0.01. LRAD has a 1-year low of $1.46 and a 1-year high of $3.00.
In other LRAD news, major shareholder Awm Investment Company, Inc. bought 407,200 shares of LRAD stock in a transaction dated Wednesday, June 20th. The shares were purchased at an average cost of $2.47 per share, with a total value of $1,005,784.00. The acquisition was disclosed in a filing with the SEC, which is available through
the SEC website
. 2.50% of the stock is owned by corporate insiders.
LRAD Company Profile
LRAD Corporation designs, develops, and commercializes directed sound technologies and products in North and South America, Europe, the Middle East, Africa, and Asia. It develops directed acoustic communication systems that focus sound over short and long distances. The company offers directional and omnidirectional acoustic systems and accessories.
See Also: Price to Earnings Ratio (PE), For Valuing Stocks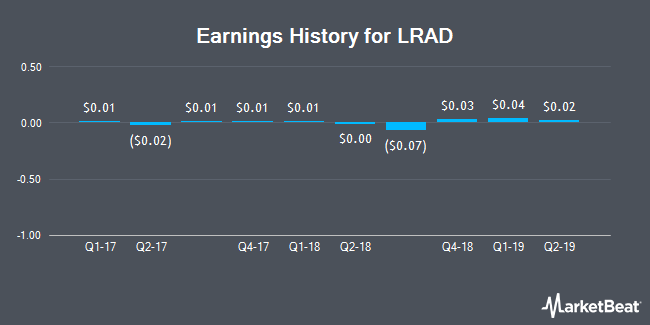 Receive News & Ratings for LRAD Daily - Enter your email address below to receive a concise daily summary of the latest news and analysts' ratings for LRAD and related companies with MarketBeat.com's FREE daily email newsletter.