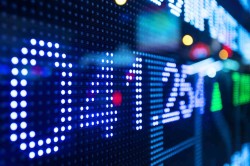 Entertainment One (OTCMKTS:ENTMF) was upgraded by analysts at Numis Securities to a "hold" rating in a report issued on Friday, June 1st.
Entertainment One opened at $4.85 on Friday, according to Marketbeat.com. The company has a market capitalization of $2.17 billion, a PE ratio of 18.65 and a beta of 0.97. Entertainment One has a 1-year low of $2.81 and a 1-year high of $4.85.
About Entertainment One
Entertainment One Ltd. focuses on the acquisition, production, and distribution of television (TV), family, film, and music content rights across various media worldwide. The company operates in three segments: Television, Family, and Film. It sells and distributes films on screens in theatres, on DVD, and digitally and on TV; develops, produces, and distributes TV programming content; develops, produces, sells, distributes, and licenses characters, stories, and series to kids and families; and records, distributes, and licenses albums and songs.
Receive News & Ratings for Entertainment One Daily - Enter your email address below to receive a concise daily summary of the latest news and analysts' ratings for Entertainment One and related companies with MarketBeat.com's FREE daily email newsletter.