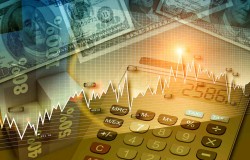 ATA (NASDAQ:ATAI) was downgraded by ValuEngine from a "buy" rating to a "hold" rating in a report issued on Monday, June 11th.
ATAI stock opened at $5.29 on Monday. ATA has a 52-week low of $4.05 and a 52-week high of $6.62.
ATA (NASDAQ:ATAI) last released its quarterly earnings data on Thursday, May 10th. The company reported ($0.28) earnings per share (EPS) for the quarter. ATA had a negative net margin of 1.90% and a negative return on equity of 2.77%. The company had revenue of $0.04 million for the quarter.
A hedge fund recently raised its stake in ATA stock. Renaissance Technologies LLC lifted its stake in shares of ATA Inc. (NASDAQ:ATAI) by 43.6% during the fourth quarter, according to its most recent disclosure with the Securities & Exchange Commission. The firm owned 31,600 shares of the company's stock after purchasing an additional 9,600 shares during the period. Renaissance Technologies LLC owned approximately 0.14% of ATA worth $146,000 at the end of the most recent quarter. Institutional investors and hedge funds own 0.53% of the company's stock.
About ATA
ATA Inc, through its subsidiaries, provides computer-based testing services in the People's Republic of China. The company offers services for the creation and delivery of computer-based tests utilizing its test delivery platform and proprietary testing technologies that are used for professional licensure and certification tests in various industries, including IT services, banking, teaching, and insurance; and administrative services, such as test registration, scheduling, fee collection, and certification fulfillment.
To view ValuEngine's full report, visit ValuEngine's official website.
Receive News & Ratings for ATA Daily - Enter your email address below to receive a concise daily summary of the latest news and analysts' ratings for ATA and related companies with MarketBeat.com's FREE daily email newsletter.