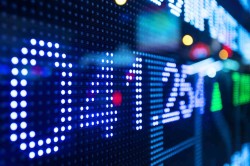 Goldman Sachs Group assumed coverage on shares of Unity Biotechnology (NASDAQ:UBX) in a research note issued on Tuesday, May 29th, MarketBeat Ratings reports. The firm set a "neutral" rating and a $17.00 price target on the stock. Goldman Sachs Group's price objective indicates a potential upside of 13.33% from the company's previous close.
Unity Biotechnology traded up $0.24, hitting $15.00, during midday trading on Tuesday, MarketBeat Ratings reports. The company's stock had a trading volume of 140,600 shares, compared to its average volume of 127,252. Unity Biotechnology has a 12 month low of $12.75 and a 12 month high of $20.48.
About Unity Biotechnology
Unity Biotechnology, Inc, a preclinical biotechnology company, engages in the research and development of therapeutics to extend human health span. The company's lead drug candidates include UBX0101 for musculoskeletal disease with an initial focus on osteoarthritis; and UBX1967 for ophthalmologic diseases.
Receive News & Ratings for Unity Biotechnology Daily - Enter your email address below to receive a concise daily summary of the latest news and analysts' ratings for Unity Biotechnology and related companies with MarketBeat.com's FREE daily email newsletter.