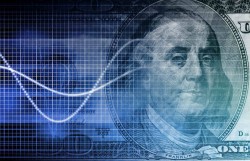 InfoSonics (NASDAQ:IFON) announced its quarterly earnings data on Monday, May 21st. The communications equipment provider reported ($2.91) earnings per share for the quarter, Bloomberg Earnings reports. The firm had revenue of $5.32 million during the quarter. InfoSonics had a negative net margin of 28.16% and a negative return on equity of 92.30%.
InfoSonics traded up $0.06, hitting $3.61, during trading hours on Thursday, MarketBeat.com reports. 3,404,800 shares of the company's stock traded hands, compared to its average volume of 113,427. The company has a debt-to-equity ratio of 0.28, a current ratio of 0.70 and a quick ratio of 0.51. InfoSonics has a twelve month low of $2.70 and a twelve month high of $21.00.
Separately, ValuEngine lowered InfoSonics from a "buy" rating to a "hold" rating in a research report on Wednesday, April 18th.
InfoSonics Company Profile
InfoSonics Corporation manufactures and sells wireless handsets, tablets, and related products to the carriers, distributors, and retailers in Latin America. The company sells its products under the verykool brand. It operates OneClick store located in the El Solar Shopping district in Buenos Aires, Argentina.
Receive News & Ratings for InfoSonics Daily - Enter your email address below to receive a concise daily summary of the latest news and analysts' ratings for InfoSonics and related companies with MarketBeat.com's FREE daily email newsletter.