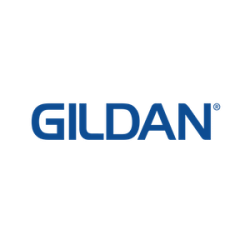 Gildan Activewear (TSE:GIL) (NYSE:GIL) – Analysts at National Bank Financial increased their Q3 2018 earnings per share estimates for Gildan Activewear in a report issued on Thursday, May 3rd, according to Zacks Investment Research. National Bank Financial analyst V. Shreedhar now forecasts that the company will post earnings of $0.81 per share for the quarter, up from their previous estimate of $0.79. National Bank Financial has a "Sector Perform" rating and a $42.00 price target on the stock. National Bank Financial also issued estimates for Gildan Activewear's Q4 2018 earnings at $0.52 EPS, FY2018 earnings at $2.41 EPS, Q1 2019 earnings at $0.49 EPS, Q3 2019 earnings at $0.89 EPS and Q4 2019 earnings at $0.57 EPS.
Gildan Activewear (TSE:GIL) (NYSE:GIL) last released its earnings results on Wednesday, May 2nd. The company reported C$0.43 EPS for the quarter, missing the Thomson Reuters' consensus estimate of C$0.45 by C($0.02). The business had revenue of C$818.27 million during the quarter, compared to analyst estimates of C$842.61 million. Gildan Activewear had a net margin of 8.41% and a return on equity of 10.70%.
Shares of
TSE:GIL
opened at C$36.95 on Monday. Gildan Activewear has a 12 month low of C$35.72 and a 12 month high of C$42.18.
The company also recently declared a quarterly dividend, which will be paid on Monday, June 11th. Shareholders of record on Thursday, May 17th will be paid a dividend of $0.112 per share. The ex-dividend date of this dividend is Wednesday, May 16th. This represents a $0.45 annualized dividend and a yield of 1.21%.
In other Gildan Activewear news, insider Eric Ralph Lehman sold 20,000 shares of the company's stock in a transaction dated Thursday, March 8th. The stock was sold at an average price of C$29.00, for a total transaction of C$580,000.00. Also, insider Benito Masi sold 12,000 shares of the company's stock in a transaction dated Tuesday, March 6th. The stock was sold at an average price of C$37.45, for a total value of C$449,400.00.
Gildan Activewear Company Profile
Gildan Activewear Inc manufactures and sells a range of apparel products in the United States, Canada, Mexico, Europe, the Asia-Pacific, and Latin America. It operates in two segments, Printwear and Branded Apparel. The company manufactures and markets active wear products, including T-shirts, fleece tops and bottoms, and sport shirts under Gildan, Gildan Performance, Gildan Platinum, Gildan Hammer, Smart Basics, Comfort Colors, American Apparel, Anvil, Alstyle, Gold Toe, and Mossy Oak brands.
Get a free copy of the Zacks research report on Gildan Activewear (GIL)
For more information about research offerings from Zacks Investment Research, visit Zacks.com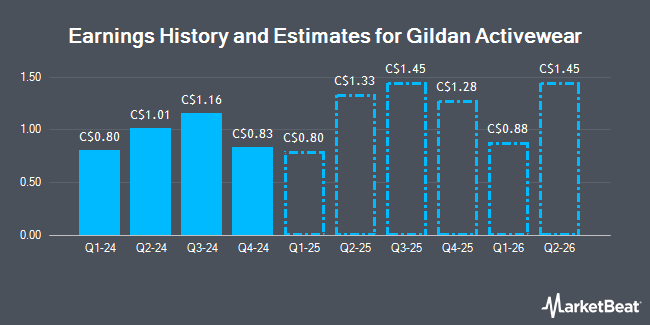 Receive News & Ratings for Gildan Activewear Daily - Enter your email address below to receive a concise daily summary of the latest news and analysts' ratings for Gildan Activewear and related companies with MarketBeat.com's FREE daily email newsletter.