Ford Motor (NYSE:F) issued its quarterly earnings results on Wednesday. The auto manufacturer reported $0.43 EPS for the quarter, beating the Thomson Reuters' consensus estimate of $0.41 by $0.02, Bloomberg Earnings reports. The business had revenue of $41.96 billion during the quarter, compared to the consensus estimate of $37.06 billion. Ford Motor had a net margin of 4.85% and a return on equity of 21.71%. The firm's quarterly revenue was up 7.2% on a year-over-year basis. During the same quarter in the prior year, the firm earned $0.39 EPS. Ford Motor updated its FY18 guidance to $1.45-1.70 EPS.
NYSE:F opened at $11.11 on Thursday. Ford Motor has a 1 year low of $10.14 and a 1 year high of $13.48. The company has a current ratio of 1.23, a quick ratio of 1.12 and a debt-to-equity ratio of 2.94. The firm has a market capitalization of $43,547.93, a P/E ratio of 6.24, a PEG ratio of 0.67 and a beta of 1.05.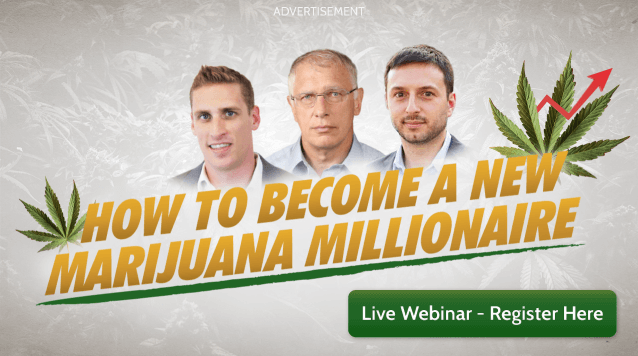 The company also recently announced a quarterly dividend, which will be paid on Friday, June 1st. Investors of record on Friday, April 20th will be paid a $0.15 dividend. The ex-dividend date of this dividend is Thursday, April 19th. This represents a $0.60 dividend on an annualized basis and a yield of 5.40%. Ford Motor's payout ratio is presently 33.71%.
In other Ford Motor news, insider Ashwani Kumar Galhotra sold 31,415 shares of the firm's stock in a transaction on Friday, March 2nd. The shares were sold at an average price of $10.34, for a total value of $324,831.10. The transaction was disclosed in a document filed with the SEC, which can be accessed through
this link
. Also, Chairman William Clay Ford, Jr. sold 454,260 shares of the firm's stock in a transaction on Friday, March 2nd. The stock was sold at an average price of $10.32, for a total transaction of $4,687,963.20. The disclosure for this sale can be found
here
. Company insiders own 0.95% of the company's stock.
A number of equities research analysts have issued reports on the stock. Zacks Investment Research downgraded shares of Ford Motor from a "buy" rating to a "hold" rating in a research report on Tuesday, January 2nd. Morgan Stanley upgraded shares of Ford Motor from an "underweight" rating to an "overweight" rating and cut their target price for the stock from $10.78 to $10.00 in a research report on Wednesday, March 14th. They noted that the move was a valuation call. Vetr upgraded shares of Ford Motor from a "buy" rating to a "strong-buy" rating and set a $13.14 target price for the company in a research report on Friday, January 26th. ValuEngine downgraded shares of Ford Motor from a "buy" rating to a "hold" rating in a research report on Monday, February 5th. Finally, Nomura cut their target price on shares of Ford Motor to $11.00 and set a "neutral" rating for the company in a research report on Thursday, February 1st. Two analysts have rated the stock with a sell rating, sixteen have assigned a hold rating and six have issued a buy rating to the company. Ford Motor has an average rating of "Hold" and a consensus price target of $12.42.
ILLEGAL ACTIVITY WARNING: "Ford Motor (F) Issues Quarterly Earnings Results, Beats Expectations By $0.02 EPS" was published by Week Herald and is the sole property of of Week Herald. If you are accessing this story on another domain, it was illegally stolen and republished in violation of US and international copyright & trademark law. The original version of this story can be accessed at https://weekherald.com/2018/04/26/ford-motor-f-issues-quarterly-earnings-results-beats-expectations-by-0-02-eps.html.
About Ford Motor
Ford Motor Company designs, manufactures, markets, and services a range of Ford cars, trucks, sport utility vehicles, and electrified vehicles; and Lincoln luxury vehicles worldwide. Its Automotive segment sells Ford and Lincoln vehicles, service parts, and accessories through distributors and dealers, as well as through dealerships to fleet customers, including commercial fleet customers, daily rental car companies, and governments.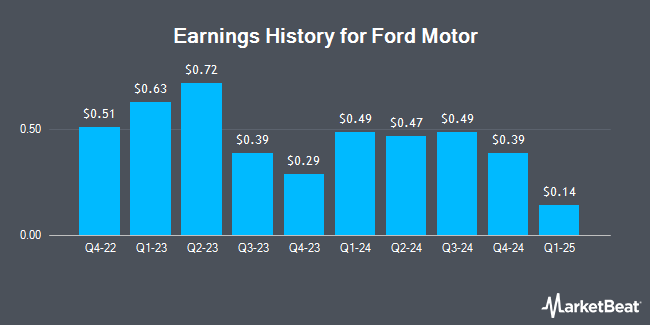 Receive News & Ratings for Ford Motor Daily - Enter your email address below to receive a concise daily summary of the latest news and analysts' ratings for Ford Motor and related companies with MarketBeat.com's FREE daily email newsletter.