Citigroup (NYSE:C) declared a quarterly dividend on Wednesday, April 25th, RTT News reports. Stockholders of record on Monday, May 7th will be paid a dividend of 0.32 per share by the financial services provider on Friday, May 25th. This represents a $1.28 annualized dividend and a dividend yield of 1.85%.
Citigroup has increased its dividend payment by an average of 188.4% annually over the last three years and has raised its dividend annually for the last 3 consecutive years. Citigroup has a payout ratio of 24.4% meaning its dividend is sufficiently covered by earnings. Equities analysts expect Citigroup to earn $7.40 per share next year, which means the company should continue to be able to cover its $1.28 annual dividend with an expected future payout ratio of 17.3%.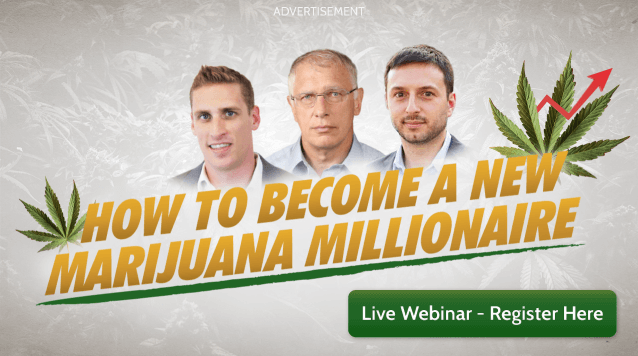 Shares of NYSE:C traded up $0.24 during trading on Wednesday, hitting $69.36. The company's stock had a trading volume of 16,038,656 shares, compared to its average volume of 17,878,596. Citigroup has a 12 month low of $58.93 and a 12 month high of $80.70. The company has a quick ratio of 1.01, a current ratio of 1.01 and a debt-to-equity ratio of 1.30. The stock has a market capitalization of $178,568.19, a PE ratio of 13.01, a price-to-earnings-growth ratio of 1.00 and a beta of 1.56.
Citigroup (NYSE:C) last released its earnings results on Friday, April 13th. The financial services provider reported $1.68 EPS for the quarter, topping analysts' consensus estimates of $1.61 by $0.07. Citigroup had a negative net margin of 6.28% and a positive return on equity of 8.13%. The company had revenue of $18.87 billion for the quarter, compared to analysts' expectations of $18.89 billion. During the same quarter last year, the business earned $1.35 EPS. The firm's revenue was up 2.8% compared to the same quarter last year. analysts expect that Citigroup will post 6.48 earnings per share for the current fiscal year.
A number of brokerages have issued reports on C. ValuEngine raised shares of Citigroup from a "buy" rating to a "strong-buy" rating in a report on Friday, February 9th. UBS raised shares of Citigroup from a "neutral" rating to a "buy" rating and increased their price objective for the company from $78.00 to $80.00 in a report on Thursday, April 5th. Keefe, Bruyette & Woods lowered shares of Citigroup from an "outperform" rating to a "market perform" rating and cut their price objective for the company from $90.00 to $82.00 in a report on Tuesday, January 16th. DZ Bank raised shares of Citigroup from a "hold" rating to a "buy" rating in a report on Wednesday, February 7th. Finally, Nomura set a $87.00 price objective on shares of Citigroup and gave the company a "buy" rating in a report on Wednesday, January 17th. Two equities research analysts have rated the stock with a sell rating, eleven have assigned a hold rating and sixteen have issued a buy rating to the stock. Citigroup presently has a consensus rating of "Hold" and an average price target of $81.01.
An institutional investor recently raised its position in Citigroup stock. Buckingham Capital Management Inc. raised its holdings in shares of Citigroup (NYSE:C) by 37.1% in the 3rd quarter, according to the company in its most recent Form 13F filing with the Securities and Exchange Commission. The fund owned 24,338 shares of the financial services provider's stock after purchasing an additional 6,587 shares during the quarter. Buckingham Capital Management Inc.'s holdings in Citigroup were worth $1,770,000 at the end of the most recent reporting period. Institutional investors own 80.07% of the company's stock.
TRADEMARK VIOLATION NOTICE: "Citigroup Plans Quarterly Dividend of $0.32 (C)" was originally reported by Week Herald and is owned by of Week Herald. If you are reading this story on another website, it was illegally copied and republished in violation of US and international trademark & copyright legislation. The correct version of this story can be read at https://weekherald.com/2018/04/25/citigroup-plans-quarterly-dividend-of-0-32-c.html.
Citigroup Company Profile
Citigroup Inc, a diversified financial services holding company, provides various financial products and services for consumers, corporations, governments, and institutions. The company operates through two segments, Global Consumer Banking (GCB) and Institutional Clients Group (ICG). The GCB segment offers traditional banking services to retail customers through retail banking, commercial banking, Citi-branded cards, and Citi retail services.
Receive News & Ratings for Citigroup Daily - Enter your email address below to receive a concise daily summary of the latest news and analysts' ratings for Citigroup and related companies with MarketBeat.com's FREE daily email newsletter.