Heinz (NASDAQ:KHC) was upgraded by Zacks Investment Research from a "sell" rating to a "hold" rating in a research report issued to clients and investors on Friday.
According to Zacks, "Kraft Heinz's shares have underperformed the industry in the past six months. Earnings estimates for the current-quarter and year have also gone down over the last 30 days, reflecting analysts' concern over the stock's prospects. Soft spending by U.S. shoppers and shift in consumer preference toward natural and organic ingredients over packaged and processed food are hurting the company's categories. Kraft Heinz's sales growth continued to face challenges in the last reported quarter due to softness in the U.S. retail environment. Organic sales in the United States declined 1.1% year over year in the preceding quarter due to lower volume. Soft consumer demand in North America and Canada along with a 4% year-over-year decline in gross profit affected the company's earnings."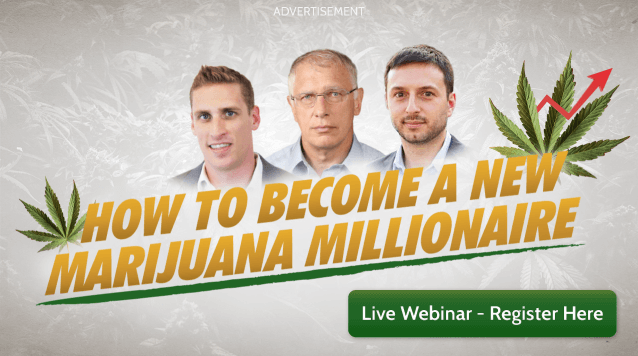 Several other analysts have also recently weighed in on the stock. JPMorgan Chase reiterated an "overweight" rating and issued a $81.00 price target (down previously from $87.00) on shares of Heinz in a report on Tuesday, February 20th. Societe Generale started coverage on shares of Heinz in a report on Thursday, March 15th. They set a "sell" rating on the stock. Barclays restated a "buy" rating and set a $80.00 target price (down previously from $94.00) on shares of Heinz in a report on Sunday, February 18th. Morgan Stanley set a $88.00 target price on shares of Heinz and gave the company a "buy" rating in a report on Wednesday, February 14th. Finally, Credit Suisse Group cut shares of Heinz from an "outperform" rating to a "sell" rating and boosted their target price for the company from $77.00 to $90.00 in a report on Monday. Four investment analysts have rated the stock with a sell rating, five have assigned a hold rating, thirteen have issued a buy rating and one has given a strong buy rating to the company's stock. The stock has a consensus rating of "Hold" and a consensus target price of $83.72.
NASDAQ:KHC
traded down $2.03 during trading hours on Friday, hitting $57.70. The company had a trading volume of 4,772,637 shares, compared to its average volume of 5,118,416. The stock has a market cap of $74,095.47, a P/E ratio of 16.26, a price-to-earnings-growth ratio of 1.66 and a beta of 0.59. Heinz has a 52 week low of $57.55 and a 52 week high of $93.88. The company has a quick ratio of 0.44, a current ratio of 0.72 and a debt-to-equity ratio of 0.43.
Heinz (NASDAQ:KHC) last released its quarterly earnings results on Friday, February 16th. The company reported $0.90 earnings per share for the quarter, missing the consensus estimate of $0.96 by ($0.06). The company had revenue of $6.88 billion during the quarter, compared to the consensus estimate of $6.91 billion. Heinz had a net margin of 41.93% and a return on equity of 7.20%. The business's revenue was up .3% on a year-over-year basis. During the same quarter last year, the firm earned $0.08 EPS. analysts expect that Heinz will post 3.82 EPS for the current fiscal year.
Several institutional investors and hedge funds have recently bought and sold shares of KHC. We Are One Seven LLC purchased a new position in Heinz in the 4th quarter worth about $107,000. Rational Advisors LLC purchased a new position in Heinz in the 4th quarter worth about $117,000. Cerebellum GP LLC purchased a new position in Heinz in the 4th quarter worth about $124,000. Oakworth Capital Inc. raised its position in Heinz by 76.5% in the 4th quarter. Oakworth Capital Inc. now owns 1,742 shares of the company's stock worth $141,000 after buying an additional 755 shares during the last quarter. Finally, Truewealth LLC purchased a new position in Heinz in the 4th quarter worth about $143,000. 63.25% of the stock is owned by hedge funds and other institutional investors.
TRADEMARK VIOLATION WARNING: This news story was reported by Week Herald and is owned by of Week Herald. If you are viewing this news story on another publication, it was copied illegally and reposted in violation of United States and international trademark & copyright legislation. The legal version of this news story can be viewed at https://weekherald.com/2018/04/20/zacks-investment-research-upgrades-heinz-khc-to-hold.html.
Heinz Company Profile
The Kraft Heinz Company is a food and beverage company. The Company is engaged in the manufacturing and marketing of food and beverage products, including condiments and sauces, cheese and dairy, meals, meats, refreshment beverages, coffee and other grocery products. The Company's segments include the United States, Canada and Europe.
Get a free copy of the Zacks research report on Heinz (KHC)
For more information about research offerings from Zacks Investment Research, visit Zacks.com
Receive News & Ratings for Heinz Daily - Enter your email address below to receive a concise daily summary of the latest news and analysts' ratings for Heinz and related companies with MarketBeat.com's FREE daily email newsletter.