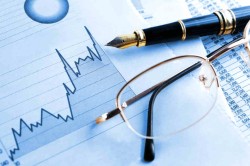 United Security Bancshares (NASDAQ:UBFO) declared a quarterly dividend on Tuesday, March 27th, NASDAQ reports. Shareholders of record on Monday, April 9th will be paid a dividend of 0.09 per share by the financial services provider on Thursday, April 19th. This represents a $0.36 dividend on an annualized basis and a yield of 3.13%. The ex-dividend date of this dividend is Friday, April 6th. This is a positive change from United Security Bancshares's previous quarterly dividend of $0.07.
Shares of UBFO stock opened at $11.50 on Friday. The company has a quick ratio of 1.02, a current ratio of 1.02 and a debt-to-equity ratio of 0.10. United Security Bancshares has a 1 year low of $7.70 and a 1 year high of $11.65. The firm has a market cap of $189.26, a price-to-earnings ratio of 19.65 and a beta of 0.30.
United Security Bancshares (NASDAQ:UBFO) last announced its quarterly earnings results on Wednesday, April 18th. The financial services provider reported $0.19 earnings per share (EPS) for the quarter. United Security Bancshares had a return on equity of 9.62% and a net margin of 23.21%. The company had revenue of $9.25 million during the quarter.
An institutional investor recently bought a new position in United Security Bancshares stock. California State Teachers Retirement System purchased a new position in shares of United Security Bancshares (NASDAQ:UBFO) in the second quarter, according to the company in its most recent filing with the Securities and Exchange Commission. The fund purchased 23,100 shares of the financial services provider's stock, valued at approximately $214,000. California State Teachers Retirement System owned 0.14% of United Security Bancshares as of its most recent filing with the Securities and Exchange Commission. 29.81% of the stock is currently owned by hedge funds and other institutional investors.
COPYRIGHT VIOLATION WARNING: "United Security Bancshares (NASDAQ:UBFO) to Issue Dividend Increase – $0.09 Per Share" was reported by Week Herald and is the sole property of of Week Herald. If you are accessing this piece on another website, it was stolen and reposted in violation of U.S. and international copyright and trademark legislation. The original version of this piece can be viewed at https://weekherald.com/2018/04/20/united-security-bancshares-ubfo-to-issue-quarterly-dividend-of-0-09-on-april-19th.html.
United Security Bancshares Company Profile
United Security Bancshares operates as the holding company for United Security Bank, a state-chartered bank that provides a range of commercial banking services primarily to the business and professional community, and individuals in California. The company offers various deposit products, including personal and business checking accounts, savings accounts, interest-bearing negotiable order of withdrawal accounts, money market accounts, and time certificates of deposit.
Receive News & Ratings for United Security Bancshares Daily - Enter your email address below to receive a concise daily summary of the latest news and analysts' ratings for United Security Bancshares and related companies with MarketBeat.com's FREE daily email newsletter.