WestJet Airlines Ltd. (TSE:WJA) – Analysts at National Bank Financial lowered their FY2018 EPS estimates for shares of WestJet Airlines in a report released on Monday, April 9th, Zacks Investment Research reports. National Bank Financial analyst C. Doerksen now expects that the company will earn $2.13 per share for the year, down from their previous estimate of $2.55. National Bank Financial currently has a "Sector Perform" rating and a $26.00 target price on the stock. National Bank Financial also issued estimates for WestJet Airlines' FY2019 earnings at $3.13 EPS.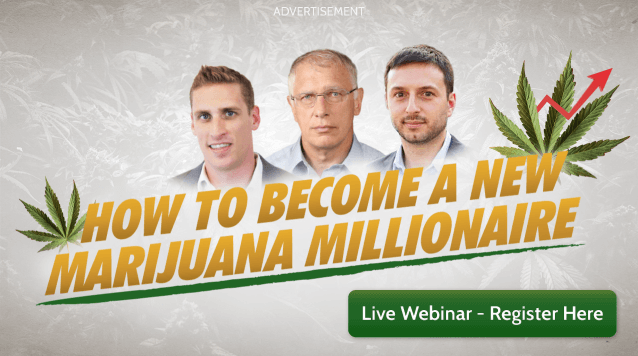 Several other research analysts have also recently issued reports on WJA. CIBC upped their target price on shares of WestJet Airlines from C$29.00 to C$30.00 in a report on Thursday, January 4th. BMO Capital Markets lowered their target price on shares of WestJet Airlines from C$27.00 to C$26.00 and set a "market perform" rating for the company in a report on Friday, March 9th. Scotiabank lowered their target price on shares of WestJet Airlines from C$30.00 to C$28.00 and set an "outperform" rating for the company in a report on Friday, March 9th. AltaCorp Capital upgraded shares of WestJet Airlines from an "underperform" rating to a "sector perform" rating in a report on Wednesday, February 7th. Finally, Raymond James cut shares of WestJet Airlines from an "outperform" rating to a "market perform" rating and lowered their target price for the company from C$31.00 to C$25.00 in a report on Friday, March 9th. One investment analyst has rated the stock with a sell rating, eight have issued a hold rating and one has issued a buy rating to the stock. WestJet Airlines has an average rating of "Hold" and a consensus target price of C$27.41.
TSE WJA
opened at C$23.08 on Thursday. WestJet Airlines has a 52 week low of C$21.54 and a 52 week high of C$28.00.
WestJet Airlines (TSE:WJA) last posted its quarterly earnings results on Tuesday, February 6th. The company reported C$0.42 EPS for the quarter, missing the consensus estimate of C$0.44 by C($0.02). WestJet Airlines had a return on equity of 9.19% and a net margin of 4.58%. The firm had revenue of C$1.12 billion for the quarter, compared to analyst estimates of C$1.11 billion.
The firm also recently declared a quarterly dividend, which was paid on Friday, March 30th. Investors of record on Wednesday, March 14th were paid a dividend of $0.14 per share. This represents a $0.56 dividend on an annualized basis and a yield of 2.43%. The ex-dividend date of this dividend was Tuesday, March 13th.
TRADEMARK VIOLATION WARNING: "WestJet Airlines Ltd. to Post FY2018 Earnings of $2.13 Per Share, National Bank Financial Forecasts (WJA)" was first reported by Week Herald and is the property of of Week Herald. If you are accessing this piece on another website, it was illegally copied and reposted in violation of United States & international copyright & trademark law. The original version of this piece can be accessed at https://weekherald.com/2018/04/20/fy2018-eps-estimates-for-westjet-airlines-ltd-decreased-by-analyst-wja.html.
WestJet Airlines Company Profile
WestJet Airlines Ltd. provides scheduled airline services and travel packages. The company offers scheduled flights, as well as cargo and charter services. It also operates WestJet Vacations that provides air, hotel, car, and excursion packages, as well as WestJet Encore, a regional airline with a fleet of turboprop aircraft in a network of destinations in Canada and the United States.
Get a free copy of the Zacks research report on WestJet Airlines (WJA)
For more information about research offerings from Zacks Investment Research, visit Zacks.com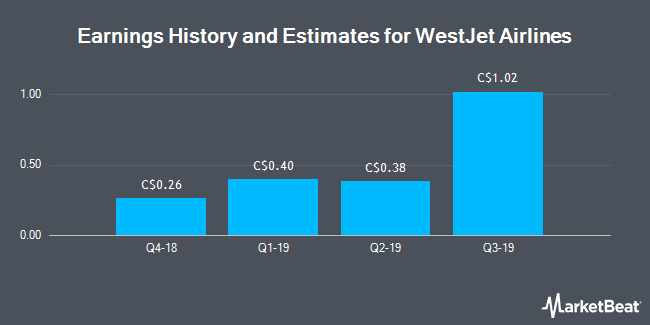 Receive News & Ratings for WestJet Airlines Daily - Enter your email address below to receive a concise daily summary of the latest news and analysts' ratings for WestJet Airlines and related companies with MarketBeat.com's FREE daily email newsletter.