Cogint, Inc. (NASDAQ:COGT) – Barrington Research issued their Q2 2018 earnings per share estimates for Cogint in a report issued on Thursday, April 12th. Barrington Research analyst J. Goss forecasts that the technology company will post earnings of $0.00 per share for the quarter. Barrington Research currently has a "Outperform" rating and a $4.00 price target on the stock. Barrington Research also issued estimates for Cogint's Q3 2018 earnings at $0.00 EPS, Q4 2018 earnings at $0.05 EPS, Q1 2019 earnings at ($0.01) EPS, Q2 2019 earnings at $0.00 EPS, Q3 2019 earnings at $0.02 EPS, Q4 2019 earnings at $0.01 EPS, FY2020 earnings at $0.09 EPS and FY2021 earnings at $0.17 EPS.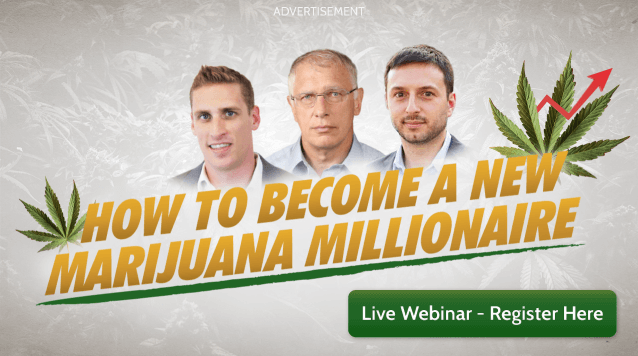 A number of other equities research analysts have also recently issued reports on the stock. Zacks Investment Research raised shares of Cogint from a "hold" rating to a "buy" rating and set a $4.00 price objective for the company in a research note on Friday, March 16th. ValuEngine cut shares of Cogint from a "sell" rating to a "strong sell" rating in a research note on Thursday, March 1st. Finally, Chardan Capital set a $7.00 price objective on shares of Cogint and gave the company a "buy" rating in a research note on Tuesday, February 27th. One equities research analyst has rated the stock with a sell rating and four have given a buy rating to the company. Cogint currently has an average rating of "Buy" and a consensus price target of $5.75.
Shares of
Cogint stock
opened at $2.75 on Monday. Cogint has a 52-week low of $2.20 and a 52-week high of $52.13. The firm has a market capitalization of $198.16, a PE ratio of -3.82 and a beta of 0.12. The company has a debt-to-equity ratio of 0.27, a current ratio of 1.74 and a quick ratio of 1.74.
Cogint (NASDAQ:COGT) last announced its quarterly earnings data on Wednesday, March 14th. The technology company reported ($0.10) earnings per share (EPS) for the quarter, beating the Zacks' consensus estimate of ($0.20) by $0.10. Cogint had a negative net margin of 24.16% and a negative return on equity of 18.16%. The company had revenue of $59.23 million during the quarter, compared to analysts' expectations of $60.93 million.
A hedge fund recently raised its stake in Cogint stock. Deutsche Bank AG boosted its position in shares of Cogint, Inc. (NASDAQ:COGT) by 141.0% in the fourth quarter, according to its most recent filing with the Securities & Exchange Commission. The fund owned 45,423 shares of the technology company's stock after buying an additional 26,579 shares during the quarter. Deutsche Bank AG owned approximately 0.07% of Cogint worth $199,000 as of its most recent filing with the Securities & Exchange Commission. 7.52% of the stock is owned by hedge funds and other institutional investors.
In other news, CEO Ryan Schulke purchased 100,000 shares of the stock in a transaction that occurred on Tuesday, February 13th. The stock was bought at an average cost of $2.93 per share, for a total transaction of $293,000.00. The purchase was disclosed in a filing with the SEC, which can be accessed through this hyperlink. Also, insider Matthew Conlin purchased 20,000 shares of the stock in a transaction that occurred on Tuesday, February 13th. The shares were purchased at an average price of $2.81 per share, with a total value of $56,200.00. Following the completion of the acquisition, the insider now directly owns 2,828,235 shares in the company, valued at $7,947,340.35. The disclosure for this purchase can be found here. Insiders have purchased a total of 235,100 shares of company stock valued at $647,460 over the last quarter. 54.10% of the stock is currently owned by company insiders.
COPYRIGHT VIOLATION WARNING: This piece was first posted by Week Herald and is the sole property of of Week Herald. If you are reading this piece on another website, it was stolen and reposted in violation of United States & international trademark and copyright law. The legal version of this piece can be accessed at https://weekherald.com/2018/04/18/cogint-inc-cogt-forecasted-to-earn-q2-2018-earnings-of-0-00-per-share.html.
About Cogint
Cogint, Inc, a data and analytics company, provides cloud-based information and performance marketing solutions to enterprises in various industries in the United States. It operates in two segments, Information Services and Performance Marketing. The Information Services segment provides solutions to organizations in the risk management and consumer marketing industries.
Receive News & Ratings for Cogint Daily - Enter your email address below to receive a concise daily summary of the latest news and analysts' ratings for Cogint and related companies with MarketBeat.com's FREE daily email newsletter.