Accuray (NASDAQ:ARAY) is set to post its quarterly earnings results after the market closes on Wednesday, April 25th. Analysts expect Accuray to post earnings of ($0.05) per share for the quarter.
Accuray (NASDAQ:ARAY) last posted its quarterly earnings results on Tuesday, January 23rd. The medical equipment provider reported ($0.06) EPS for the quarter, topping analysts' consensus estimates of ($0.11) by $0.05. The company had revenue of $100.33 million during the quarter, compared to analysts' expectations of $90.31 million. Accuray had a negative return on equity of 44.66% and a negative net margin of 6.09%. Accuray's revenue was up 14.7% on a year-over-year basis. During the same quarter in the previous year, the firm earned ($0.11) EPS. On average, analysts expect Accuray to post $0 EPS for the current fiscal year and $0 EPS for the next fiscal year.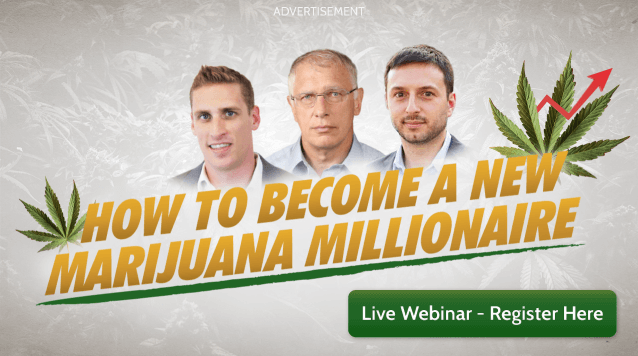 Shares of ARAY stock opened at $5.15 on Wednesday. The firm has a market cap of $417.94, a P/E ratio of -14.31 and a beta of 1.73. Accuray has a twelve month low of $3.60 and a twelve month high of $6.15. The company has a debt-to-equity ratio of 2.66, a quick ratio of 0.99 and a current ratio of 1.54.
A number of research firms have commented on ARAY. Royal Bank of Canada set a $6.00 price target on Accuray and gave the company a "hold" rating in a research report on Tuesday, April 10th. BidaskClub downgraded Accuray from a "hold" rating to a "sell" rating in a research note on Wednesday, April 4th. Finally,
Zacks Investment Research
downgraded Accuray from a "buy" rating to a "hold" rating in a research note on Tuesday, March 27th. Two investment analysts have rated the stock with a sell rating, three have issued a hold rating and three have given a buy rating to the company's stock. Accuray has a consensus rating of "Hold" and an average price target of $7.21.
In other Accuray news, CEO Joshua Levine sold 8,675 shares of the firm's stock in a transaction dated Tuesday, April 3rd. The stock was sold at an average price of $4.65, for a total transaction of $40,338.75. Following the sale, the chief executive officer now owns 1,426,753 shares in the company, valued at $6,634,401.45. The transaction was disclosed in a document filed with the Securities & Exchange Commission, which is available at the SEC website. Insiders have sold 14,257 shares of company stock worth $66,295 in the last 90 days. Company insiders own 3.90% of the company's stock.
COPYRIGHT VIOLATION WARNING: This report was first reported by Week Herald and is the sole property of of Week Herald. If you are reading this report on another publication, it was illegally copied and reposted in violation of United States and international copyright laws. The original version of this report can be viewed at https://weekherald.com/2018/04/18/accuray-aray-to-release-quarterly-earnings-on-wednesday.html.
About Accuray
Accuray Incorporated designs, develops, and sells radiosurgery and radiation therapy systems for the treatment of tumors in the body. The company offers the CyberKnife System, a robotic stereotactic radiosurgery and stereotactic body radiation therapy system used for the treatment of various types of cancer and tumors in the body.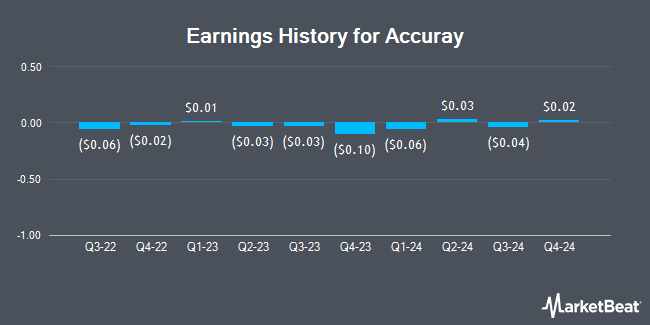 Receive News & Ratings for Accuray Daily - Enter your email address below to receive a concise daily summary of the latest news and analysts' ratings for Accuray and related companies with MarketBeat.com's FREE daily email newsletter.