Brokerages expect Hilltop Holdings Inc. (NYSE:HTH) to post $364.50 million in sales for the current quarter, Zacks Investment Research reports. Two analysts have provided estimates for Hilltop's earnings. The highest sales estimate is $364.60 million and the lowest is $364.40 million. Hilltop reported sales of $363.54 million in the same quarter last year, which would suggest a positive year-over-year growth rate of 0.3%. The firm is scheduled to announce its next earnings results on Tuesday, April 24th.
On average, analysts expect that Hilltop will report full year sales of $1.62 billion for the current year. For the next year, analysts expect that the firm will report sales of $1.70 billion per share, with estimates ranging from $1.69 billion to $1.71 billion. Zacks' sales averages are an average based on a survey of sell-side research firms that that provide coverage for Hilltop.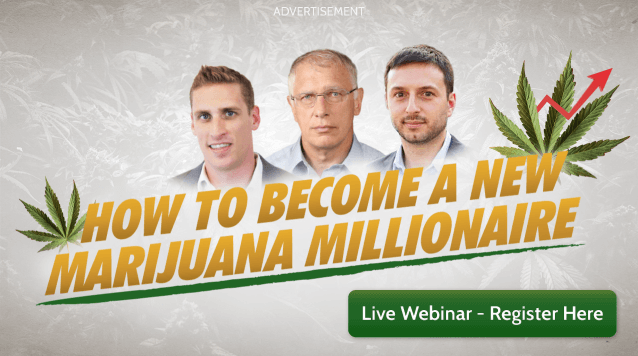 Hilltop (NYSE:HTH) last issued its quarterly earnings data on Thursday, January 25th. The financial services provider reported $0.44 earnings per share for the quarter, topping the Thomson Reuters' consensus estimate of $0.42 by $0.02. The firm had revenue of $399.15 million for the quarter, compared to analysts' expectations of $390.05 million. Hilltop had a net margin of 7.74% and a return on equity of 8.46%.
Several analysts have weighed in on the stock.
Zacks Investment Research
raised shares of Hilltop from a "sell" rating to a "hold" rating and set a $30.00 price objective on the stock in a research note on Wednesday, January 10th. Stephens cut shares of Hilltop from an "overweight" rating to an "equal weight" rating in a research note on Monday, January 29th. Finally, Piper Jaffray reaffirmed a "hold" rating and set a $30.00 price objective on shares of Hilltop in a research note on Sunday, January 28th. Four analysts have rated the stock with a sell rating, three have given a hold rating and two have issued a buy rating to the company. The stock presently has an average rating of "Hold" and an average target price of $34.38.
Institutional investors and hedge funds have recently added to or reduced their stakes in the company. Zions Bancorporation bought a new stake in shares of Hilltop during the third quarter valued at approximately $109,000. Raymond James Financial Services Advisors Inc. bought a new stake in shares of Hilltop during the fourth quarter valued at approximately $202,000. Xact Kapitalforvaltning AB bought a new stake in shares of Hilltop during the fourth quarter valued at approximately $211,000. SG Americas Securities LLC grew its stake in shares of Hilltop by 81.4% during the third quarter. SG Americas Securities LLC now owns 10,142 shares of the financial services provider's stock valued at $264,000 after purchasing an additional 4,550 shares during the last quarter. Finally, Ramsey Quantitative Systems bought a new stake in shares of Hilltop during the fourth quarter valued at approximately $287,000. 60.17% of the stock is currently owned by institutional investors and hedge funds.
Hilltop stock traded down $0.15 during trading hours on Thursday, hitting $23.57. 485,874 shares of the stock were exchanged, compared to its average volume of 301,945. The company has a current ratio of 1.01, a quick ratio of 0.85 and a debt-to-equity ratio of 0.03. The stock has a market capitalization of $2,276.83, a price-to-earnings ratio of 14.20 and a beta of 1.12. Hilltop has a 12 month low of $21.47 and a 12 month high of $28.86.
Hilltop announced that its board has approved a stock buyback plan on Thursday, January 25th that authorizes the company to buyback $50.00 million in outstanding shares. This buyback authorization authorizes the financial services provider to repurchase shares of its stock through open market purchases. Shares buyback plans are usually a sign that the company's board of directors believes its shares are undervalued.
WARNING: This article was originally published by Week Herald and is owned by of Week Herald. If you are reading this article on another publication, it was copied illegally and reposted in violation of United States & international copyright and trademark legislation. The legal version of this article can be viewed at https://weekherald.com/2018/04/15/364-50-million-in-sales-expected-for-hilltop-holdings-inc-hth-this-quarter.html.
Hilltop Company Profile
Hilltop Holdings Inc provides banking and financial products and services. Its Banking segment offers savings, checking, interest-bearing checking, and money market accounts; certificates of deposit; lines and letters of credit, home improvement and equity loans, loans for purchasing and carrying securities, equipment loans and leases, agricultural and commercial real estate loans, and other loans; and commercial, industrial, and single family residential mortgage loans.
Get a free copy of the Zacks research report on Hilltop (HTH)
For more information about research offerings from Zacks Investment Research, visit Zacks.com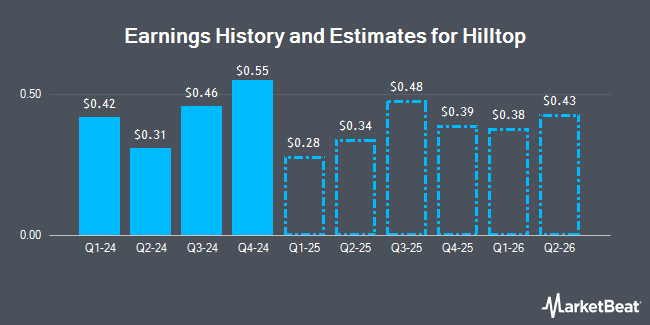 Receive News & Ratings for Hilltop Daily - Enter your email address below to receive a concise daily summary of the latest news and analysts' ratings for Hilltop and related companies with MarketBeat.com's FREE daily email newsletter.