Ocwen Financial Corp (NYSE:OCN) major shareholder Leon G. Cooperman bought 314,448 shares of the firm's stock in a transaction that occurred on Wednesday, February 28th. The shares were acquired at an average cost of $3.59 per share, with a total value of $1,128,868.32. Following the purchase, the insider now directly owns 1,000,000 shares of the company's stock, valued at $3,590,000. The purchase was disclosed in a document filed with the SEC, which is available at the SEC website. Major shareholders that own more than 10% of a company's stock are required to disclose their sales and purchases with the SEC.
Shares of Ocwen Financial Corp (NYSE:OCN) traded up $0.07 during trading hours on Friday, hitting $4.25. The company had a trading volume of 1,419,589 shares, compared to its average volume of 1,940,516. The stock has a market capitalization of $566.78, a PE ratio of -4.21 and a beta of 1.31. The company has a debt-to-equity ratio of 11.13, a quick ratio of 5.42 and a current ratio of 5.42. Ocwen Financial Corp has a one year low of $2.12 and a one year high of $5.69.
Ocwen Financial (NYSE:OCN) last issued its quarterly earnings results on Wednesday, February 28th. The financial services provider reported ($0.09) EPS for the quarter, topping the Zacks' consensus estimate of ($0.23) by $0.14. The business had revenue of $276.77 million for the quarter, compared to analyst estimates of $250.00 million. Ocwen Financial had a negative return on equity of 20.31% and a negative net margin of 10.71%. Ocwen Financial's quarterly revenue was down 14.6% compared to the same quarter last year. During the same period last year, the company posted ($0.08) earnings per share. analysts anticipate that Ocwen Financial Corp will post -0.85 earnings per share for the current year.
Institutional investors and hedge funds have recently modified their holdings of the business. Shell Asset Management Co. bought a new stake in shares of Ocwen Financial in the third quarter valued at $455,000. Teacher Retirement System of Texas purchased a new position in shares of Ocwen Financial in the fourth quarter valued at $111,000. Jefferies Group LLC purchased a new position in shares of Ocwen Financial in the fourth quarter valued at $115,000. Dynamic Technology Lab Private Ltd purchased a new position in shares of Ocwen Financial in the second quarter valued at $104,000. Finally, Voya Investment Management LLC grew its position in shares of Ocwen Financial by 17.1% in the second quarter. Voya Investment Management LLC now owns 54,338 shares of the financial services provider's stock valued at $146,000 after purchasing an additional 7,936 shares in the last quarter. Hedge funds and other institutional investors own 52.20% of the company's stock.
ILLEGAL ACTIVITY NOTICE: This story was originally published by Week Herald and is the sole property of of Week Herald. If you are viewing this story on another website, it was copied illegally and reposted in violation of United States & international trademark and copyright legislation. The original version of this story can be accessed at https://weekherald.com/2018/03/11/ocwen-financial-corp-ocn-major-shareholder-leon-g-cooperman-purchases-314448-shares.html.
Ocwen Financial Company Profile
Ocwen Financial Corporation is a financial services holding company. The Company, through its subsidiaries, originates and services loans. The Company's segments include Servicing, Lending, and Corporate Items and Other. The Company's Servicing segment consists of its residential servicing business. The Company's Lending segment is focused on originating and purchasing conventional and government-insured residential forward and reverse mortgage loans.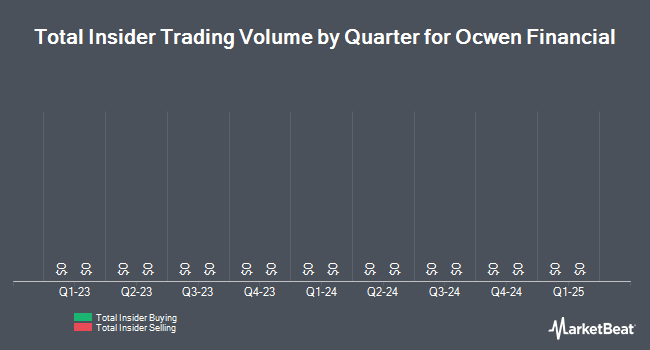 Receive News & Ratings for Ocwen Financial Daily - Enter your email address below to receive a concise daily summary of the latest news and analysts' ratings for Ocwen Financial and related companies with MarketBeat.com's FREE daily email newsletter.