ValuEngine upgraded shares of Bayer AG (NASDAQ:BAYRY) from a hold rating to a buy rating in a research note released on Monday.
Several other equities analysts have also issued reports on the stock. Zacks Investment Research upgraded shares of Bayer AG from a hold rating to a buy rating and set a $148.00 target price on the stock in a report on Tuesday, September 19th. Berenberg Bank cut shares of Bayer AG from a buy rating to a hold rating in a research report on Monday, July 3rd. Finally, BNP Paribas upgraded Bayer AG from a neutral rating to an outperform rating in a report on Monday, September 25th. One equities research analyst has rated the stock with a hold rating and seven have issued a buy rating to the company's stock. Bayer AG currently has a consensus rating of Buy and a consensus target price of $148.00.
Shares of Bayer AG (NASDAQ BAYRY) opened at 33.99 on Monday. Bayer AG has a 1-year low of $22.88 and a 1-year high of $34.76.
Bayer AG (NASDAQ:BAYRY) last posted its quarterly earnings data on Thursday, July 27th. The company reported $1.99 EPS for the quarter, beating the Zacks' consensus estimate of $1.87 by $0.12. Bayer AG had a net margin of 10.90% and a return on equity of 13.03%. The company had revenue of $13.41 billion for the quarter, compared to analyst estimates of $14.45 billion. Equities analysts predict that Bayer AG will post $2.24 earnings per share for the current year.
COPYRIGHT VIOLATION WARNING: This article was originally published by Week Herald and is the sole property of of Week Herald. If you are accessing this article on another site, it was illegally stolen and republished in violation of US & international trademark & copyright legislation. The original version of this article can be viewed at https://weekherald.com/2017/10/03/bayer-ag-bayry-upgraded-by-valuengine-to-buy.html.
Bayer AG Company Profile
Bayer AG is a life science company. The Company's segments are Pharmaceuticals, Consumer Health, Animal Health and Covestro. The Pharmaceuticals segment focuses on prescription products, especially for cardiology and women's healthcare, and on specialty therapeutics in the areas of oncology, hematology and ophthalmology.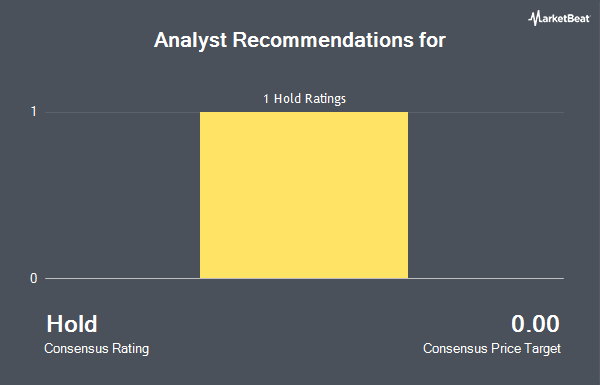 Receive News & Ratings for Bayer AG Daily - Enter your email address below to receive a concise daily summary of the latest news and analysts' ratings for Bayer AG and related companies with MarketBeat.com's FREE daily email newsletter.